How to evaluate and manage executive response to crises and controversial events
The full content of this page is available to members only.
What You'll Learn::
Mayo Clinic, a destination medical center with 68,000 employees and patients from all 50 states and 150 countries, is connected to many of the socially significant events that occur around the world. Whether it is a tragedy such as a mass shooting, the death of a pop icon like Prince or a movement like Black Lives Matter, understanding how to communicate during times of social unrest can be a challenge. To assist with quick decision-making, Mayo Clinic developed an issues response tool that helps objectively evaluate an event to lend insight into the appropriate level of response. Mayo Clinic's Annie Burt will share the events leading up to creation of the tool and examples of how it is used to create genuine and effective leadership messaging that's timely and reflective of the organization's culture, purpose and priorities.
Key Highlights:
Identify all of the potential strategic factors that inform an organization's response to an external social event, including impact on employees, customers, benefactors and partners
Establish the appropriate level of response to an external social issue using fact-based decision-making, reducing the need to respond based on emotions and limiting the potential for an "arms race" of supportive messaging
Understand the range of responses that may be appropriate when faced with an external social issue—for both internal and external audiences
Identify ways to responsibly and authentically respond to an issue without diluting your executive's voice or creating "white noise"
Evaluate and create responses that best speak to your primary audiences in an emotionally charged situation
Presenter bio: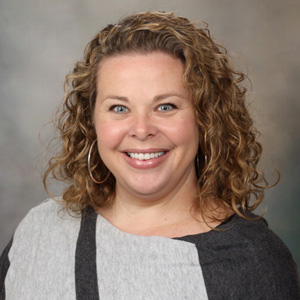 Annie Burt is director of staff engagement communications at Mayo Clinic. She leads a team that creates internal communications strategy for the organization and its 68,000 employees. For more than a decade, Burt has provided leadership and project management support for many of Mayo's strategic communication efforts, including the integration of internal news delivery across multiple locations, engagement of Mayo's staff with its leaders and public trustees and the creation of an internal communications metrics program. She has a special affinity for executive communications and employee advocacy. Prior to her career at Mayo Clinic, Burt worked for such nonprofit organizations as Habitat for Humanity and the March of Dimes.