What they learned in the White House: A conversation with the chief speechwriters for President Barack Obama and First Lady Michelle Obama
The full content of this page is available to members only.
What You'll Learn::
Cody Keenan, director of speechwriting for President Barack Obama, and Sarah Hurwitz, former chief speechwriter for first lady Michelle Obama, will give you a behind-the-scenes look at what it was like to write speeches for this historic couple. Citing real-life examples from their time in the White House, Keenan and Hurwitz will offer advice on how to tell memorable stories, make persuasive arguments and capture the imagination of any audience.
Key Highlights:
Move your audience with powerful stories
Establish an authentic connection between your speaker and the audience
Employ vivid language that will motivate people to take action
Perform under pressure in times of crises
Write for a variety of difference audiences
Presenter bio: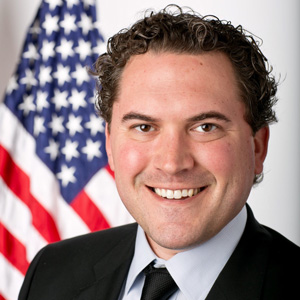 Cody Keenan has written speeches with President Barack Obama for more than a decade, rising from a campaign intern in Chicago to director of speechwriting at the White House. Through times of challenge and change, Keenan helped President Obama craft remarks on every topic for every audience, from tiny backyards in Iowa to the biggest stadiums in the country and from a sermon in Selma to his farewell address. In January 2017, Keenan finally got the chance to write his dream speech when President Obama welcomed the world champion Chicago Cubs to the White House. Educated at Northwestern University and Harvard University, Keenan's passion for public service was sharpened as a young aide to the legendary Senator Edward M. Kennedy. Upon leaving the White House, Obama asked Keenan to continue their partnership as his collaborator on his upcoming book and as his post-presidential speechwriter.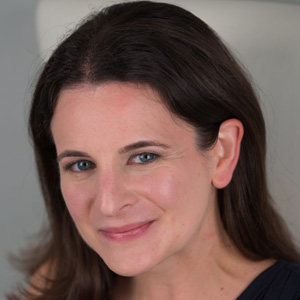 Sarah Hurwitz was a White House speechwriter from 2009-2017, serving as a senior speechwriter for President Barack Obama and then as chief speechwriter for first lady Michelle Obama. Hurwitz worked with Mrs. Obama to craft many widely-acclaimed addresses, including her 2016 Democratic National Convention speech and her political speeches during the 2016 campaign cycle, and she traveled with the first lady across America and to five continents. Hurwitz was previously a senior speechwriter on the Obama campaign, chief speechwriter for Hillary Clinton during her 2008 presidential campaign, deputy chief speechwriter on the presidential campaigns of General Wesley Clark and Senator John Kerry and a speechwriter for Senator Tom Harkin. Prior to working on the Clinton and Obama campaigns, Hurwitz was an attorney at the Washington, D.C. office of WilmerHale. Hurwitz is a graduate of Harvard College and Harvard Law School.