Want to algorithm-proof your social media strategy? Put your audience first
The full content of this page is available to members only.
What You'll Learn::
As Facebook prioritizes "meaningful engagement" and punishes organic content, understanding your audience and how your content can meet its needs is more important than ever. No matter the size of your team or your budget, you can create content that will drive your audience to engage and share.
Key Highlights:
Develop an audience-first social media strategy that will drive growth and engagement
Create content that will succeed organically (and make your paid promotions more efficient)
Understand what your audience wants and how to deliver it
Analyze social media metrics that will help you improve the quality and relevance of your content
Presenter bio: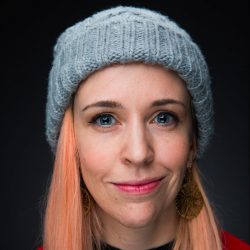 Emilie Soffe is the senior digital strategist for TED-Ed, TED's youth and education initiative. Since starting the TED-Ed social team in 2014, she has grown the social audience to more than 15 million followers. As part of her work with TED-Ed, she also created and curated the Facebook Watch show Constantly Curious, one of the platform's most successful launch titles.