A Survival Guide for Today's PR Pro: How to blur lines, bust silos and build bridges
The full content of this page is available to members only.
What You'll Learn::
How do you expand your media coverage and online engagement at a time when newsrooms, attention spans and the organic reach of social media are all shrinking? What could your organization possibly have in common with a local nonprofit children's hospital? In this highly caffeinated keynote, Jake Jacobson, director of public relations at Children's Mercy Kansas City, will make you laugh, cry and ultimately feel grateful you didn't sleep in as you discover the answers to these questions—and more secrets to PR success.
Key Highlights:
How to weave media relations, social media and community engagement into seamless, successful PR
How to replace the traditional pitch with a cycle of communication (crafting, sharing, listening and amplifying) that reaches journalists and your target audience
How to share, stretch and punch up your content while keeping a consistent voice
The best blend of channels and appeals to achieve your organization's goals
Effective metrics for executives, even (or especially) if you're "not a numbers person"
How you can embrace the changing face of PR—and have fun in the process
Presenter bio: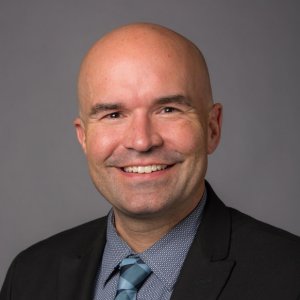 Jake Jacobson is the director of public relations at Children's Mercy Kansas City, where he shares patients' inspiring stories and physicians' innovative care with an ever-growing audience through national editorial coverage, social media and community engagement. In nearly 20 years of experience in brand-side social media, media relations and daily journalism, Jake continues to hone his PR skills through immersion, experimentation and learning from his friends (and his mistakes).