Reinvent your employee communications without breaking the bank
The full content of this page is available to members only.
What You'll Learn::
It's not enough to just push out messages to your employees. Instead, you must speak to their self-interests and remind them of your organizations culture and benefits. How can you fix lackluster employee communications efforts? Lalani Perry, assistant vice president of internal communications for Yale, successfully turned what used to be a complicated HR website that confused faculty and employees into a successful communications effort that created a robust employee digital resource and increased both engagement and branding in the process. She'll share takeaways that can help you cut through the clutter and hit the "reset" button on your internal communications—without requiring a giant budget or large team to accomplish it.
Key Highlights:
How to effectively highlight value propositions and communicate benefits to employees
Ways to encourage your internal stakeholders to consume your content
Tips for making internal resources and content more straightforward, targeted and useful
How to measure your efforts and proactively plan for future campaigns
Presenter bio: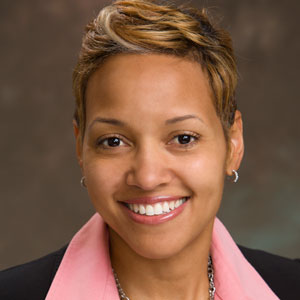 Lalani Perry is the assistant vice president of internal communications for Yale University, where she leads the internal communications team with oversight for human resources, finance, business operations, administration and IT communications. In addition, her team is responsible for managing the It's Your Yale website, administering the staff recognition program and fostering staff engagement through marketing efforts and community-wide events. Prior to joining Yale, Perry spent 18 years in the healthcare and financial services industry as the director of strategic marketing for National Accounts at United Healthcare, as well as chief of staff for national accounts and head of employee communications at Aetna. Perry also served in various HR, community relations, marketing and communications roles at The Hartford.