Partner with your organization's stakeholders to get corporate communications done
The full content of this page is available to members only.
What You'll Learn::
Do you have a great idea, but faced with a low budget, limited resources or no road map? Being proactive and partnering with the right internal stakeholders is the key to successfully executing your strategic concept. Tiffin Jernstedt, senior vice president of global communications for PVH Corp., faced the challenge of elevating the global apparel organization's corporate image—without a formal structure or communications strategy. During this session, she will highlight how the organization's most successful engagement campaigns came together, including sponsoring the NYC Pride March, launching an Associate Relief Fund to help victims of natural disasters and running a "PVH2O Challenge" to encourage associates to conserve water. She'll share lessons learned and takeaways you can employ to achieve buy-in and success with your organization's key players.
Key Highlights:
Secrets of building partnerships with the right internal stakeholders
How to execute successful campaigns with limited resources
Ways to proactively achieve your communications strategy and drive the business forward
Tips for getting employees throughout your organization engaged in your initiatives
Presenter bio: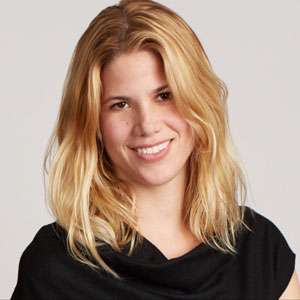 Tiffin Jernstedt is senior vice president of global communications of PVH Corp. In 2013, she created the corporate communications function for PVH, one of the largest global apparel organizations in the world, and now leads the team responsible for a wide range of communications disciplines, including corporate branding, executive communications, PR, internal communications, employee engagement, crisis management, social media and archive management. Previously, she served as senior vice president of global communications for Tommy Hilfiger and held PR positions at Ralph Lauren, Calvin Klein and HL Group.