"How? Now. Wow!" The formula that can superpower your content ROI
The full content of this page is available to members only.
What You'll Learn::
Do you feel overwhelmed by demands to produce better content—and more of it? What if you could learn an inspiring method of increasing the quality of your content while also increasing reach and results? Hear how the magic of an analytics-friendly "How? Now. Wow!" editorial architecture can reinvigorate your content and reignite ROI. You'll also learn how to build a content program that achieves measurable results every step of the way—and how to track those metrics across paid, earned and owned media.
Key Highlights:
The truth about data: Why it's a cure and not a curse for creativity
A process to create measurable "How? Now. Wow!" content
How to track success for each of these content types across all touch points
Content and measurement lessons from real "How? Now. Wow!" programs, including the "Workplace Happiness Index" and the "Monster 100"
Cool new ideas for content that converts
Presenter bio: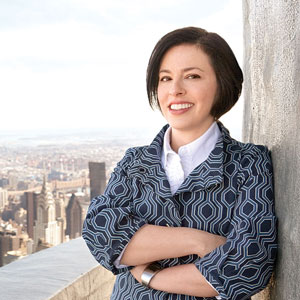 Margaret Magnarelli is managing editor for content and senior director of marketing at Monster. She oversees a brand newsroom team that creates written, video and interactive content. Her team was awarded Best Content Program in the 2016 Content Marketing Awards from the Content Marketing Institute, best blog in the 2017 awards, and she has been a finalist for CMI's Content Marketer of the Year. She's presented on content marketing for Content Marketing World, ANA, SXSW, Content Marketing Conference and others. Previously she worked as a journalist, most recently as executive editor at Money magazine and Money.com.