Breakfast and brainstorming: Tips on how to take the next step in your career
The full content of this page is available to members only.
What You'll Learn::
Hear from a panel of speechwriters and executive communicators who have successfully charted their path in different fields and can offer tips and advice on how to make your next career move.
Presenter bio:
Brin Frazier is a corporate speechwriting & communications planner; she acts as an advisee to top executives on messaging and media activities; & is a key collaborator with Nissan's government affairs and other key teams on product and technology communications.
Nathan Osburn is the director of corporate communications at ASTM International, a 35,000-member, Philadelphia-based nonprofit that is one of the world's largest creators of technical standards for everything from infrastructure to consumer products. His award-winning team of six drives media relations, social media, video, a magazine, and branding as well as some e-newsletters and web content. For five years, he served in the Obama Administration as senior speechwriter at the Small Business Administration and then director of speechwriting at the Department of Commerce. Early on, he was in executive communications at the American Medical Association and then U.C. Davis Health System. He holds a master's in strategic communications from the University of Missouri School of Journalism and a bachelor's degree in PR from the University of Oklahoma.
Kirsten Scharnberg Hampton is chief speechwriter for First U.S. Army and writes primarily for five general officers and numerous other military leaders based throughout the U.S., from Rock Island Arsenal, Illinois; to Fort Hood, Texas; to Fort Knox, Kentucky. Kirsten began her career as a journalist, spending more than a decade at the Chicago Tribune. She began covering breaking news and courts in Chicago, moved to primarily working on long-form narrative features for the paper and Sunday magazine and eventually worked for more than five years on the national staff. As a national correspondent, she did numerous tours in Iraq and the Middle East, covering the war as an embedded journalist, working from the paper's Baghdad bureau and traveling throughout the region. Kirsten has also worked from Africa, Asia and the Pacific as well as from the paper's New York and Kansas City bureaus. Kirsten began her journalism career at The Des Moines Register and the Baltimore Sun.
Rob Friedman is senior director of Global Executive Communications for Eli Lilly and Company, supervising a team of writers and writing for Lilly's CEO and other senior executives. In the late 1980s at Ragan Communications, Rob was editor of Speechwriter's Newsletter and The Ragan Report. He has taught workshops on speechwriting and editing to thousands of professional communicators. Rob was a speechwriter for Ameritech and the American Medical Association before joining Lilly in 1994. Twenty of Rob's speeches have appeared in Vital Speeches of the Day; his 2010 speech for Lilly CEO John Lechleiter, Ph.D., delivered to the Detroit Economic Club, earned a Cicero Award as one of the year's best.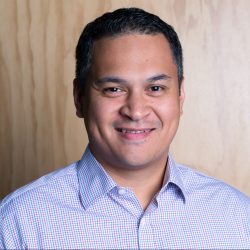 Gregory Bell serves as senior speechwriter to the secretary at the U.S. Department of Housing and Urban Development. He came to HUD from the U.S. Department of Commerce, where he was director of speechwriting for the under-secretary of international trade. Before he worked in the Obama administration, Gregory held jobs in the nonprofit sector and in New York City government. He has written the book "In the Black: A History of African Americans on Wall Street," featured in media outlets including The New York Times, Business Week and NPR. Gregory graduated from Oberlin College.