All the presidents' men and women: 30 years of White House speechwriters
The full content of this page is available to members only.
What You'll Learn::
During the 30 years of this conference, attendees have heard from White House speechwriters dating back to President Ronald Reagan. In honor of that tradition, we have invited an all-star panel of presidential speechwriters spanning the past 30 years to share stories and insights about writing for the highest office.
Presenter bio:

Clark Judge  is a consulting director for The Torrenzano Group, a reputation and high-stakes issues management firm specializing in building and protecting reputations, enhancing shareholder value and helping clients grow their businesses. As Managing Director of the White House Writers Group, Clark Judge provides strategic communications counsel to clients in industries ranging from financial services to transportation to high technology
Noam Neusner is a principal at 30 Point Communications. He has experience in speechwriting and preparation, media prep and training and strategic communications planning. Noam draws on more than two decades of communications experience in the private sector, the U.S. government and as a journalist. This knowledge, and strong writing skills, allow him to help clients shape opinion, inform the public and achieve goals. He served as President George W. Bush's economic and domestic policy speechwriter for nearly two years. He managed all communications and media relations for the Office of Management and Budget and twice oversaw the editing and production of the federal budget. He worked nearly a dozen years as an award-winning financial journalist at U.S. News & World Report, Bloomberg News and the Tampa Tribune. Noam co-authored or edited four books. In 2007, he was the Walter E. Hussman Sr. Scholar in business journalism at University of North Carolina. He holds a BA in writing seminars from The Johns Hopkins University. @NoamNeusner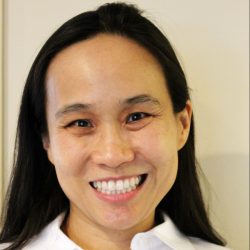 June Shih is a writer and lawyer with nearly 25 years' experience in speechwriting, communication and public policy. She began her career as a cops and courts reporter for a Florida newspaper, but left to assist then-First Lady Hillary Rodham Clinton with her syndicated newspaper column and speeches. In 1997, she became a Special Assistant to the President and Presidential Speechwriter, writing speeches for President Bill Clinton on a range of issues from civil rights and race relations to education and health care policy. After serving as chief speechwriter for Mrs. Clinton's first U.S. Senate campaign in 2000, June attended law school and then practiced law in Silicon Valley and Washington, D.C. From 2011-2014, she served in the Obama Administration as a Senior Advisor in the U.S. State Department's Office of Global Women's Issues, helping to shape initiatives on global women's leadership and girls' education. She also served as an expert on East Asian affairs and managed bilateral dialogues with Chinese, Korean, and Japanese counterparts. June is fluent in Mandarin Chinese and holds a B.A., magna cum laude, from Harvard University, and a J.D. from Stanford Law School.